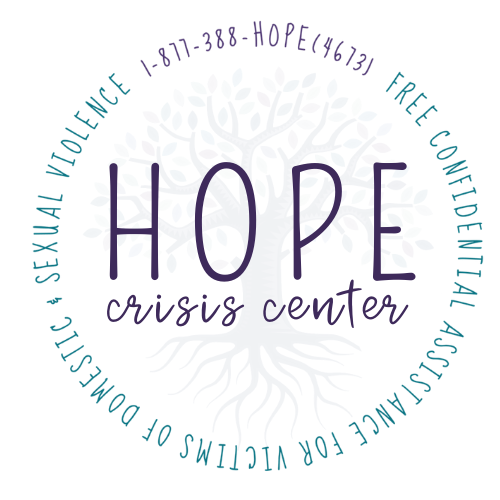 Victim Assistance Advocate— Empower someone daily.
Be part of positive team and a worldwide movement to end abuse.
Position: Full-Time Victim Assistance Advocate
Employer: Hope Crisis Center
Main duties: Provide direct support and assistance to victims of all crimes. Thorough training is provided upon hire.
Location: Seward, Nebraska
Hours: Monday-Thursday, 8am-5pm
Benefits: Medical, dental, paid parental leave, PTO, holidays, training opportunities, travel reimbursements
On-call shifts: Must take on-call one evening per week and approximately every seventh weekend, including rotating holidays. On-call is taken from home, but with the potential to travel within a seven county area when services are needed.
Our Organization:
Hope Crisis Center is a non-profit organization committed to empowering victims of domestic violence and sexual assault as well as our communities through advocacy, education, and confidential emergency services. We assist victims throughout Saline, Gage, Jefferson, Thayer, Fillmore, York, and Seward counties. We are a small, but mighty, team of passionate individuals who believe that a future without violence is possible.
The Position:
The day-to-day work of a Victim Assistance Advocate is never the same! Main job duties include:
Providing accommodations and compassionate support to individuals in crisis
Working collaboratively with the Seward County Attorney's Office
Assisting victims with protection orders, victim impact statements and other applications as needed
Informing victims of their rights, keeping them apprised of the status of the criminal case, accompanying individuals to court, etc.
Preferred qualifications:
We're looking for a person, not just a resume. An ideal candidate is compassionate, patient, team-oriented, and trustworthy. Here are some other things we like to see:
Post-secondary education in a human service related field
Knowledge or experience in providing services to victims of all crimes with special emphasis on victims of domestic and sexual violence
Knowledge or experience of the criminal justice system
Great oral and written communication skills and the ability to effectively deliver information to the public
The ability to ascertain a high level of initiative and independence
To join the team, provide the following:
Resume
Cover letter
Three or more professional references

Applicants should send the requested documents to Carmen Hinman at PO Box 365, Fairbury, NE 68352 or via email to chinman@hopecrisiscenter.org. For further questions, contact Hope Crisis Center at (402) 729-2570. EOE